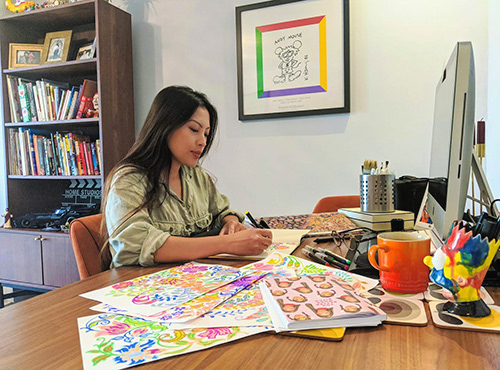 Illustration.  Textile Design.  Art Direction.
London  |  Los Angeles  |  New York
Margarita De Vera is an illustrator currently living in London, UK. With a strong focus on Textile Print Design and 10 years of fashion experience, she has worked closely with apparel manufacturers (in the US, Europe and Asia), and numerous international brands and print studios (working both in-house and freelance).
Margarita's print work is of a decorative nature, drawing mainly paisleys and intricate artwork.  Not limited to textiles, her other work ranges from cartooning, character and graphic design.